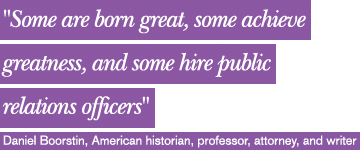 Public Relations is all about getting the right message about your brand to the right people regularly and creating an environment that is conducive to sales.

Publicity Overload generates extensive coverage in trade media for clients as we are adept at writing about technical products, services and issues, are highly proactive and have established excellent relationships with literally hundreds of media across a range of industries. What's more, we don't tie you in to a contract, which means we never rest on our laurels. And that's the way we like it!

However, just because it seems that everyone is talking about social media and jumping on the band wagon doesn't mean you have to. Publicity Overload will advise you on whether it is right for your organisation and, if so, which social media sites are the most relevant. We can then create, implement and manage a social media campaign that is suited to your objectives and target audience.